Special Edition Tickets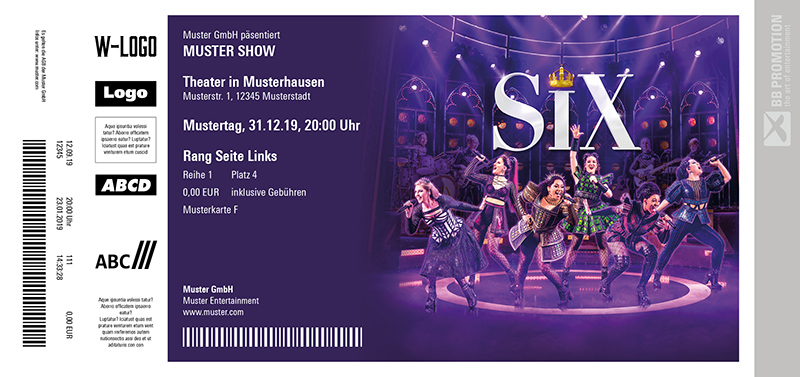 For many of our events we offer tickets which are designed in the style of the show. These Special Edition tickets are a great memento of the event! They will look amazing on your wall weeks later, or fit wonderfully into your photo album. If such tickets are on offer, you will automatically receive one when you book.
Please note: Special Edition tickets are not available for all performances during a run.
By booking from TicketsDirekt, you are buying tickets directly from the producer and promoter. Where available, you will automatically and exclusively receive a Special Edition ticket when you book.